Main Attractions of Charlottesville, VA
Charlottesville, VA is a very exciting city to both live in and visit. There are tons of attractions throughout the town, and surely something for everyone. With a rich historical culture you can explore the colonial days of our early United States Presidents or cheer on the UVa Cavaliers during every sports season. You can enjoy the scenic landscape while hiking one of the many trails or relax at a classic winery or vineyard. Stay through the evening to enjoy Charlottesville's fine nightlife options and possibly catch a show from Dave Matthews Band, which started up in this very town.
History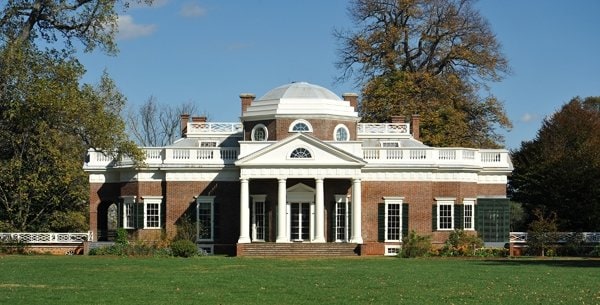 Monticello, Thomas Jefferson's home; Thomas Jefferson was the Nation's 3rd president and also the author of the US Declaration of Independence. This manor and plantation have been preserved to offer a glimpse into colonial life.
The Rotunda at the University of Virginia; Architecture designed by Jefferson that serves as most important legacy. Built as part of an "Academical Village" along with the Lawn and the Pavilions. A half-scale rendition of the Roman Pantheon.
Ash Lawn-Highland, James Monroe's home; James Monroe was the Nation's 5th president
Montpelier, James Madison's home; James Madison was the Nation's 4th president. Montpelier is located around 25 miles NE of Charlottesville
College Town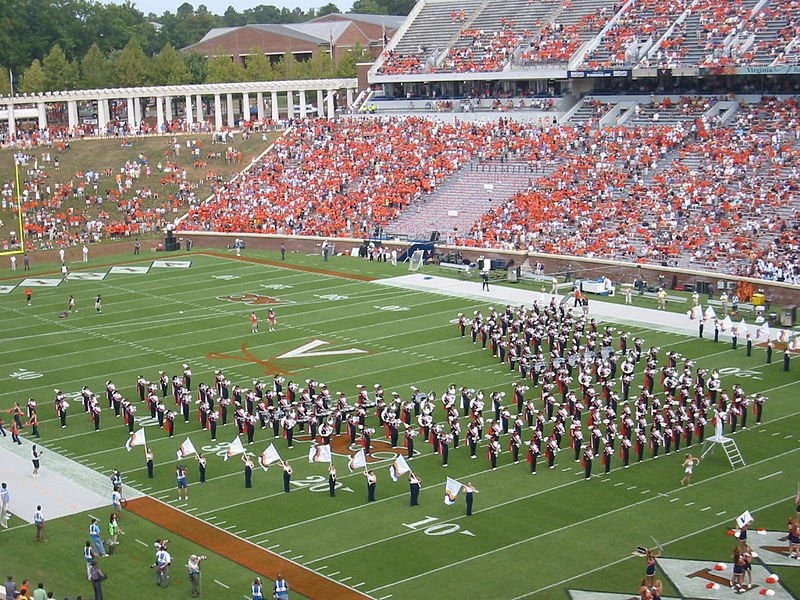 University of Virginia; Over 20,000 students reside in Charlottesville during the academic year while attending the university.
Scott Stadium; Home to the University of Virginia Cavalier Football team. Off-season, large concerts are hosted at the stadium by bands like Dave Matthews Band, U2 and The Rolling Stones
Nature
Shenandoah National Park; Mountains and hiking trails for every level of nature enthusiast
Natural Wilderness Areas; The Appalachian Trail, Rivanna Trail, Ivy creek and Ragged Mountain
Entertainment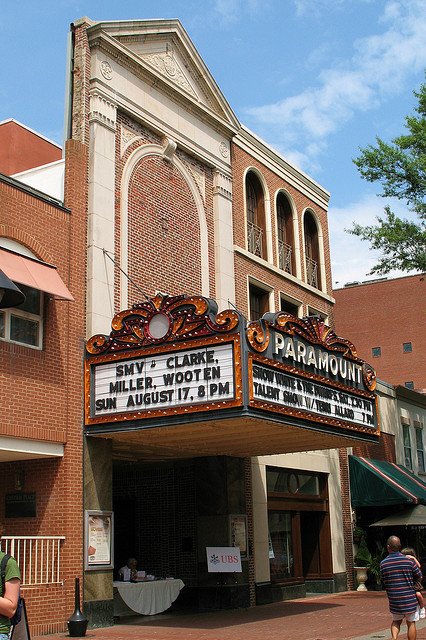 Downtown Mall; Contains a number of restaurants, stores and other attractions. It's one of the longest outdoor pedestrian malls in the United States.
Paramount Theatre; Located in downtown Charlottesville, this historic but renovated theater holds a number of various shows and events from concerts and Broadway shows to the Ash Lawn-Highland Opera Festival.
Local theatrics; Live Arts (Charlottesville's community theater), New Lyric Theatre, Heritage Repertory Theatre at UVa.
Virginia Discovery Museum; A 3,500 seat outdoor amphitheater plus a number of other art galleries and museums are also in the Charlottesville area.
Court Square; Original center of Charlottesville. Near the Downtown Mall and features several of the historic buildings there date back to the city's founding in 1762.
First Colony Winery, Blue Ridge Wine Excursions, Arcady Vineyard Wine Tours; plenty of other winery and wine tour options are available throughout Charlottesville
Dave Matthews Band; launched from Charlottesville
Festivals
Virginia Festival of the Book in March
Foxfield Steeplechase Races in April and October
Charlottesville Festival of the Photograph in June
Annual Virginia Film Festival in October